Hello hello!
Sunday we returned an hour of the time and we know by that moment that the colder days are also coming to us. but we all know that we can dress up very well, to look nice and have it warm. This is something that I find very important. Now I've looking for you for nice and warm coats and jackets ( i love jackets and these faux fur coats). If you need one, like me.. Maybe you like one of these!
Lots of love,
Maxime
---
Coat by colourfulrebel
I have not seen this often, so I really like this one and i think this one is very warm. This coat is made of faux fur! (fortunately, because I do not like to read if there is really bond used.)
as you can read on the site, the jacket is lined inside.
I like the colors of this coat, I like that they have used more colors so you can wear the coat with more clothes then only black or something like that.
You can find the 'colourful' coat on: http://www.colourfulrebel.com/nl/leopard-coat-black
The coat costs: € 169,95
---
Coat by The sting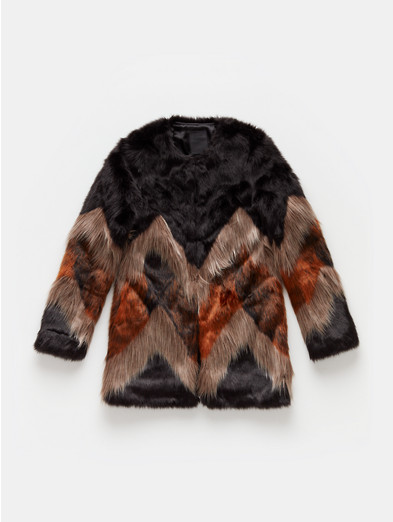 I didn't seen someone with this one yet. But this one is really nice! Ofcourse is this coat also from fake fur and as you can see the coat has a zigzag pattern.
The jacket has also long sleeves and a hook closure. That is ofcourse really nice, when it's windy, it's obviously nice to be able to close your jacket. Fine warm scarf around and there it is finished!
You can find this lovely coat at:
https://www.thesting.com/nl-nl/fake-fur-jas-assorti-298313
The coat costs: € 119, 95
---
Jacket by Seven Sisters (The Sting)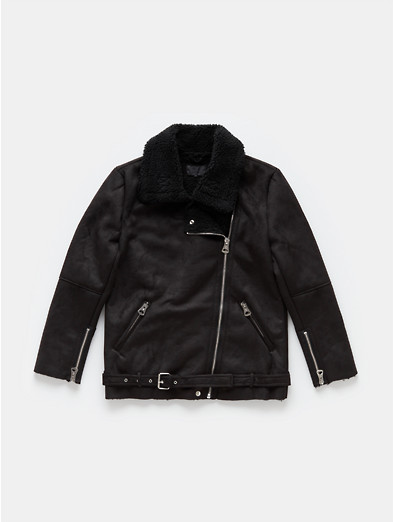 Faux shearling jacket with biker details. The biker has long sleeves and two zip pockets at the front. The jacket is lined.
And they say that is one is a statement jacket for a trendy look. I can really say that is true! I love this one, perhaps because I wear a lot of black. But it's just good to combine with every other color. I think the collar is also very pretty and nice and soft. I also believe that this can carry both classy and tough!
The jacket costs: € 89, 95
---
Jacket by BOOHOO (fashionchick and boohoo site)
I really like the color from this jacket, you do not see this often. And that is something i always look for. I like things that not everyone has.
You can wear this jacket with much colours. You also need to know that this is a jacket that is a little oversized. I think that is really nice, because with cold weather you wear a lot of things!
It also dry clean and that is really good in The Netherlands with the rain always!
This one costs: € 66,67
---
Jacket by Modemusthaves
First i like this color! And as I read, this one is really soft and ofcourse that is really nice!
They are also right about the thing that you can wear it with a lot other colors.
With this jacket everyone want to hug you , this one looks so soft and warm! for me it is a yes!
(FREE shipping from € 50, – (NL & BE))
You can find this one at:
---